Born 7/9/43
Mount Caramel Mercy Hospital
Detroit, Michigan, USA
Parents:
Van D. Olmstead
Carolyn L. Olmstead

Dad was a Cadet in the Army Air Corps fighting the Second World War when his first son, Van Jr., was born. That was me. After the War Dad accepted a position with the Sun Oil Company. Rungs of the corporate ladder carried with them transfers of residence and his rapid advancement assured limited stays in any one location. The longest I lived anywhere before I moved to Delaware in 1967 was 3 1/2 years. I consider Delaware my real home. Some time later, Delaware made a name for itself and it wasn't a good one! The state was 49th in infant mortality, low birth weight and extra-low birthweight. With the help of the Kiwanis family, we came up with a program we thought would help and, due to the state's reluctance to work with a volunteer organization, it was adopted by the West End Neighborhood house and called "Tiny Steps." Since the program grew out of our initiative, they put me on the board where I met the lady in charge, Elizabeth Zwaskis. The program was successful. It helped raise the average birthweight in the state of Delaware. In 1995, she was widowed and my spouse left me, so we were in mourning together. It wasn't a whirlwind courtship. She kept turning down my proposals until I finally wore her down and in July of 2000 we were married. It ranks among the finest justifications ever known for being persistent.

Education:
Undergraduate
Auburn Community College, State University of New York

Activities: President, Freshman Class, Yearbook and College Paper Photo Editor, Theatre Society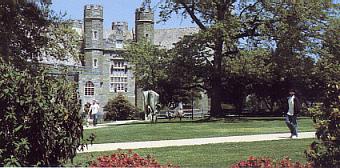 West Chester University ( B.A. degree with concentration in History and Political Science)

Activities: Vice President, IntraCollegiate Conference on Government, West Chester Chapter; Acknowledged as a skilled Parliamentarian--state level; Theatre 208 (Production Manager, Actor, Technical Assistant); President West Chester College Youth for Goldwater; Co-Founder Campus Americans for Democratic Action; Treasurer, Young Republicans

Post Graduate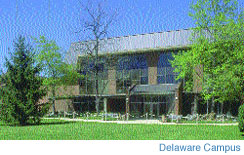 Delaware Law School





Donald T. Regan School of Advanced Financial Management
College for Financial Planning, Denver, CO (Awarded CFP® designation in 1990)
Retirement Plan Consultant (Awarded RPC Designation in 1993)
Acredited Wealth Management Advisor (Awarded AWMA® in 2006)
Kiwanis Activities and Offices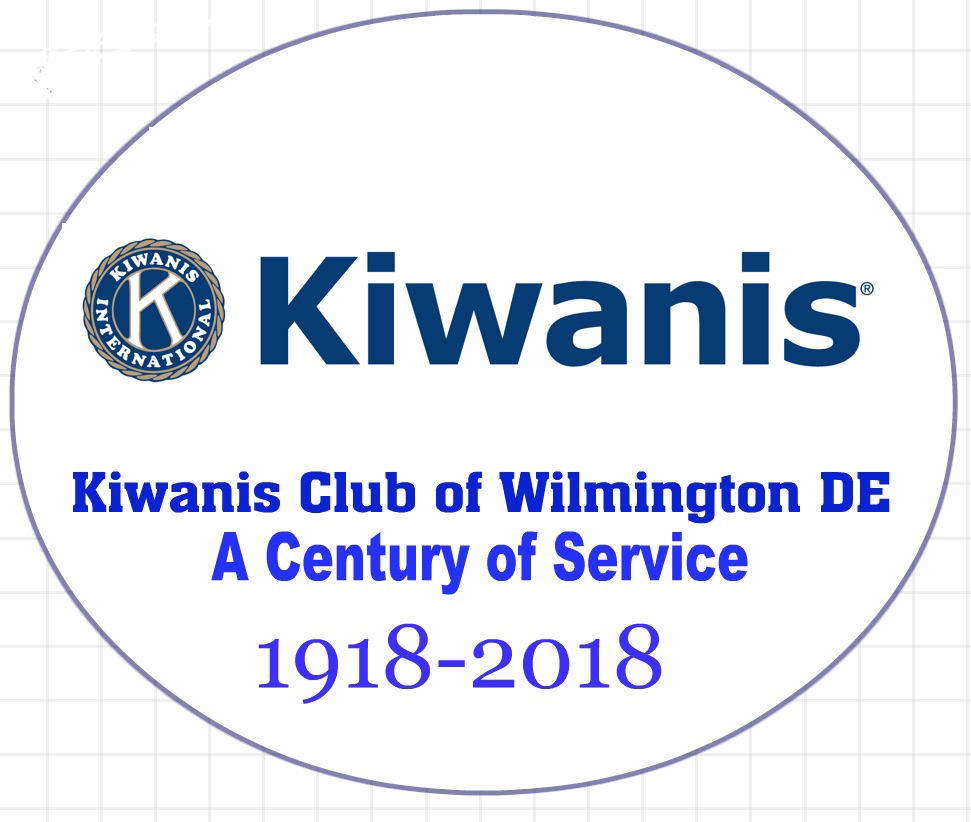 Member: Kiwanis Club of Wilmington, Delaware, Inc. 1983-1995, 2005- present

Kiwanis Club of Wilmington Village, Wilmington, Delaware Inc., 1995 - 1997
Kiwanis Club of Brandywine Valley, Wilmington Delaware, Inc. 1997 -- 2005
Kiwanis Club of Wilmington Delaware, Inc. (2005--Present)

Capital District Offices
Chairman, Capital District Convention 1992-93
Seventh Division Offices
1989-90 Membership Chairman
1991-92 Lieutenant Governor (Distinguished)
1993-95 Kiwanis International Acredited Representative
1997-98 Lt. Governor
1998-2000 Chair -- Division Young Children Priority One
Club Chairmanships
1983-84 Social and Entertainment Committee
1984-85 Membership Growth and Retention
1988-89 Officer Nominating Committee
1988-89 Major Emphasis
1989-90 75th Anniversary Committee
1992-93 Capital District Convention Committee
1995 Sponsored Youth Chair
Kiwanis Advisor, Skyline Middle School Builder's Club.
1998 Young Children Priority One (Lead Poisoning Prevention, "Back to Sleep")
2014-15 Fundraising Chair
Elected offices, Club Level
Board of Directors 1985-86, 1991-93, 1993-95 2005-2007
Foundation Director 1988-90, Treasurer 1990
Second Vice President 1985-86
First Vice President 1986-87
President (Distinguished) 1987-88
President 2012-13 (Distinguished)
President 2013-14 (Distinguished)
Appointed offices/ Club level
Secretary 1993 - 1995 (Kiwanis Club of Wilmington, DE, Inc.)
Secretary 1995 -97 (Kiwanis Club of Wilmington Village, Wilmington, DE, Inc.)
President 1996-97 (Kiwanis Club of Wilmington Village)
Elected Offices, Division Level
Lieutenant Governor (Distinguished) 1991-92
Lieutenant Governor 1997-98
Honors and recognition
Distinguished Kiwanian (11 consecutive years)
George F. Hixson Fellow
Walter Zeller Fellow
Life Member, Capital District Foundation
Life Member, Kiwanis International (1992)
Legion of Honor, Kiwanis International, Thirty years service (2013)
Political Activities
Committeeman, 4th Election District, 14th Representative District
Representative District Chairman -- 26th Representative District
Community Activities and Associations
Back-to-Sleep Organizer and Member of Perinatal Board Steering Committee. (1998-2000)
Christina Cultural Arts Center, Capital Campaign Team Captain
Corporator, Riverside Healthcare Corporation (1992-95) (Planning and Fund Raising Committees)
Delaware Valley Psychodrama Collective (Newsletter Editor 1994 - 95)
Acting President 1994
Downtown Business Association, Member, Board of Directors &Treasurer (1993 - 1997)
Friends Society of Brandywine Park, Member, Board of Stewards (1994 - 2001)
Junior Achievement Volunteer (1983,84, 2004, 2005)
Leukemia Lymphoma Society of Delaware, Super Bowl Fundraiser Committee Member (1988, 1989)
Team in Training Full and Half Marathoner (2004)
March of Dimes Volunteer -- in many and various capacities (1988 - Present) Member President's Society (2001-Present), Finance Committee (2004 -- Present)
Project Sales Chairman, Sustaining Membership Enrollment, Delmarva Council, Boy Scouts of America (1989-90)
Past President(1985-86), Newsletter Editor(1985-87), Personal Computer Users Group of Delaware, Inc.
Southeast Ninth Ward Neighborhood Association, Treasurer, 1995 - 1999
Troop 50, Boy Scouts of American (St. Philips Lutheran Church), Committee Member 1995 -1997
Cub Pack 522, BSA (Lancashire Elementary School) Assistant Den Leader, 1998 - Present
Member, Finance Committee,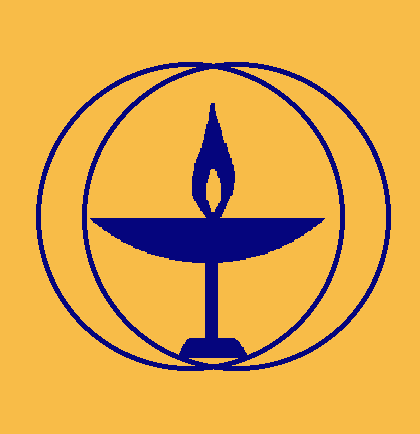 First Unitarian Society of Wilmington (1977 - 1992)
Member Congregation Beth Emeth,
Board of Trustees, Volunteer Coordination (2011-2017)


celebrating more than 100 years of service to the community.
Past Master, Lafayette Lodge #14, Ancient Free and Accepted Masons (1983-present) (named Outstanding Worshipful Master in 1984 by,


the Grand Lodge of Delaware.
Member Nur Temple Shrine (1982 - present)
Member Valley of Wilmington, Delaware Consistory (1981 - present)
President, Demolay Square Club (1984-85)
Chapter Dad, Wilmington Chapter, Order of Demolay (1982-1985)
President, Masters and Wardens Association, District One, (1982-1983)
Worshipful Master, Lafayette Lodge #14 A.F.& A.M (2016-2018)
Professional
Entered brokerage industry via the mailroom, while in law school, as a runner for Laird & Company, Inc. Laird, Inc. merged with G. H. Walker, Inc. and the resulting firm went through successive acquisitions by White, Weld and Company and finally Merrill Lynch. Registered with the New York Stock Exchange in 1975, Olmstead was subsequently made Associate Vice President and Sales Manager for their Wilmington Delaware office. In 1983 Olmstead joined Alex. Brown & Sons. Following a six year stint with that firm he accepted an offer with Legg Mason Wood Walker to join their office in Wilmington as Sales Manager. Before Legg Mason got gobbled by Citibank, Van was recruited by Janney Montgomery Scott LLC for the position of Vice President -- Investments in their Media PA office where he served for more than nine years.
As a Senior Vice President, Branch Manager with another full service investment firm he continues his career of more than four decades in the financial services industry. This website is not designed to promote or solicit business for Olmstead in any way. Therefore there can be no disclosure of his current employer on this site.